Fighting
Childhood Obesity
Practice Talking to Parents About Changing Their Family's Diet & Activity
Designed for Healthcare Providers
Annual License fee Just $35
Purchase Here
Virtual Role-Player Kelly Robinson Helps Healthcare Providers Prepare for Conversations About Childhood Obesity
In the fight against obesity, healthcare providers are the people most likely to be able promote behavior change.
Talking to a parent about their child's weight can be especially uncomfortable.
Now providers can practice this difficult conversation in a safe environment where any mistakes will be a learning opportunity and do no harm.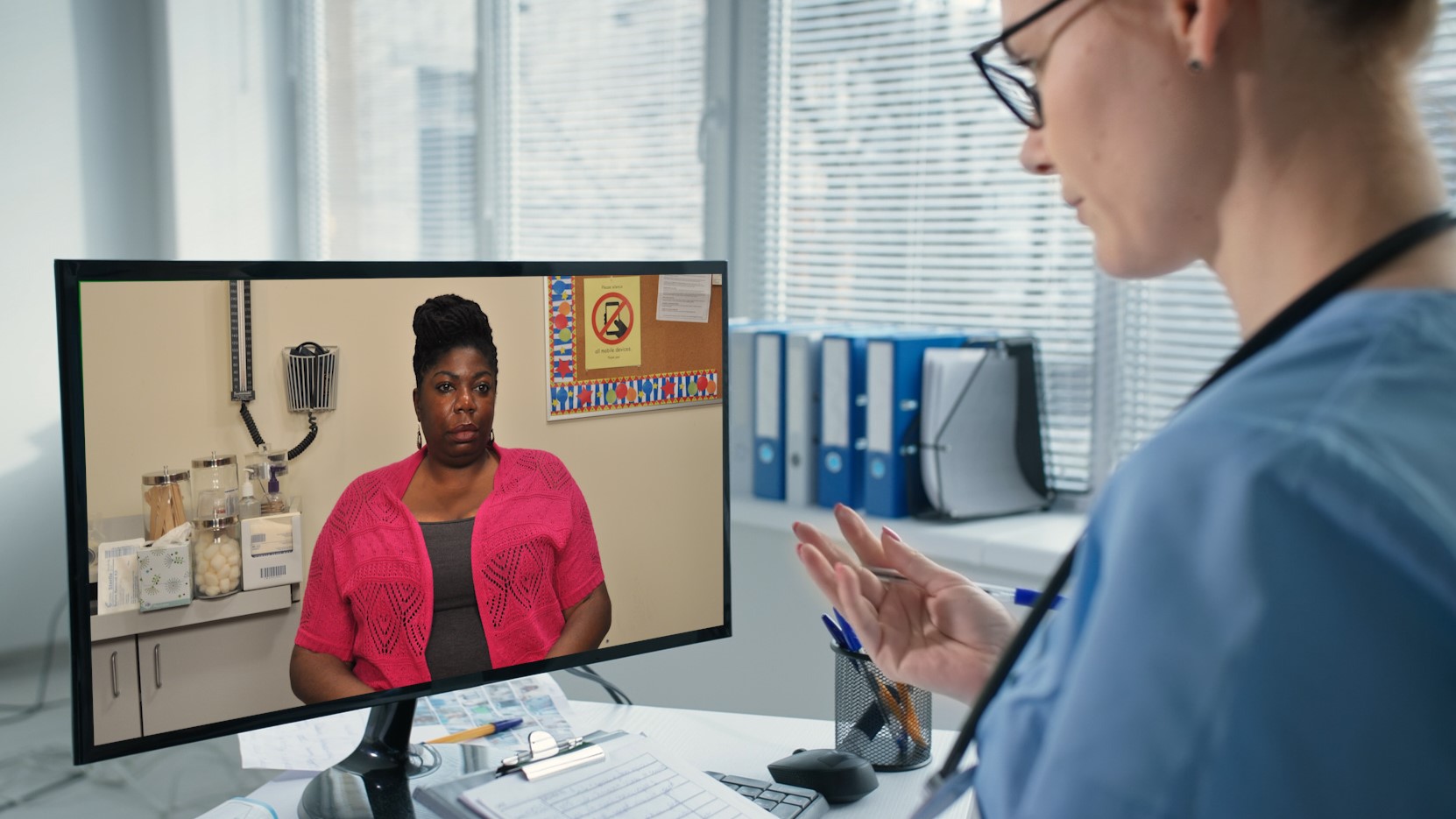 Watch Video to learn about ways to use this training.
Click here to download a summary of the training.
After a review of the learning materials and some practice users will be able to:
Discuss a patient's activities and diet openly and collaboratively without judgement
Utilize the Ml process of engaging, focusing, evoking, and planning with a client
Develop a collaborative client-centered therapeutic relationship
Demonstrate respect by being culturally sensitive
Effectively utilize Open-Ended Questions, Affirming, Reflective Listening, and Summarizing (OARS) during an intervention
Use rulers to have a client self-assess and communicate their motivation
Elicit change talk to strengthen a client's motivation
Express empathy during a session in an appropriate manner
Communicate concerns and set achievable goals while offering continued support for the future
Kelly explains the role she plays
SIMmersion's PeopleSim® Technology
This training system was created using the PeopleSim® technology, a SIMmersion proprietary technology used for a variety of applications. For these practice systems, each user statement typically has from 7 to 15 responses. To choose the response given by the role-player, the PeopleSim technology calculates probabilities for each of the possible responses based on current conditions, and then uses the probabilities to select a response. The probability calculations are based on one of the role-player's different randomly selected personalities and on the relationship the user has developed with the role-player during the conversation. Then these probabilities are used to make a random response selection. Click here to read more about SIMmersion's PeopleSim Technology. Click here to watch a video about SIMmersion's PeopleSim Technology.
Funding & Research Partners
This training system was developed with support from the Centers for Disease Control (Grant # R44 DP005954).
System development was in collaboration with Dr. Nancy Sherwood from HealthPartners Institute for Education and Research; Dr. Jayne Fulkerson and Dr. Iris Borowsky from the University of Minnesota; and a panel of practicing pediatricians, pediatric nurses, and social workers.