Why Us? Why Virtual Human Role-Players?
SIMmersion develops effective, research-proven, interactive conversation training and implementation.
Learn More »
Discover what sets SIMmersion apart in the field of conversation training simulations.
Learn More »
Learn how our systems provide an in-depth training experience.
Learn More »
Explore the success of our tools as demonstrated in peer reviewed publications.
Learn More »
See our ever-growing list of collaborators.
Learn More »
Find out what people are saying about us.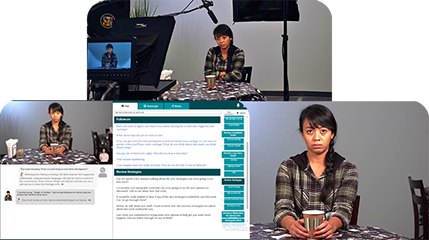 Let us build a training system for you.