Our Capabilities Using Virtual Human Role-Players
Specializing in communication skills development, we offer experiential learning solutions that leverage best practices for training delivery.
What capabilities set us apart? Our most distinguishing feature is our realistic virtual role-players, designed to emulate real people in both appearance and behavior. These role-players are carefully crafted to replicate the experiences of subject-matter experts who have encountered scenarios similar to those in our training programs. By drawing from this expertise, each role-player offers a diverse array of experiences, coupled with ongoing and summary feedback. This allows learners to gain insights from the very best experts in the field, enriching their training and fostering skill development.
In addition, we provide complete, conversational skill-building solutions. These solutions include our comprehensive training systems that include extensive feedback and administrative support. They have been shown to be highly effective.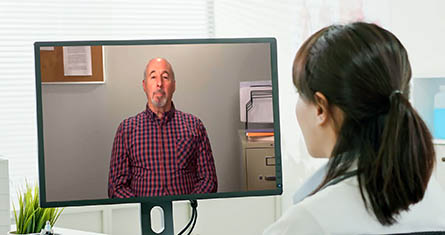 Our capabilities allow learners to:
Click the boxes below to learn more.
Practice Communication Skills
Experience Realistic Scenarios
Access Personalized Learning
Receive Immediate Feedback
Utilize Flexibility and Accessibility